How did an independent retailer in Missouri sell over 1600 pieces of my jewelry in 4 years?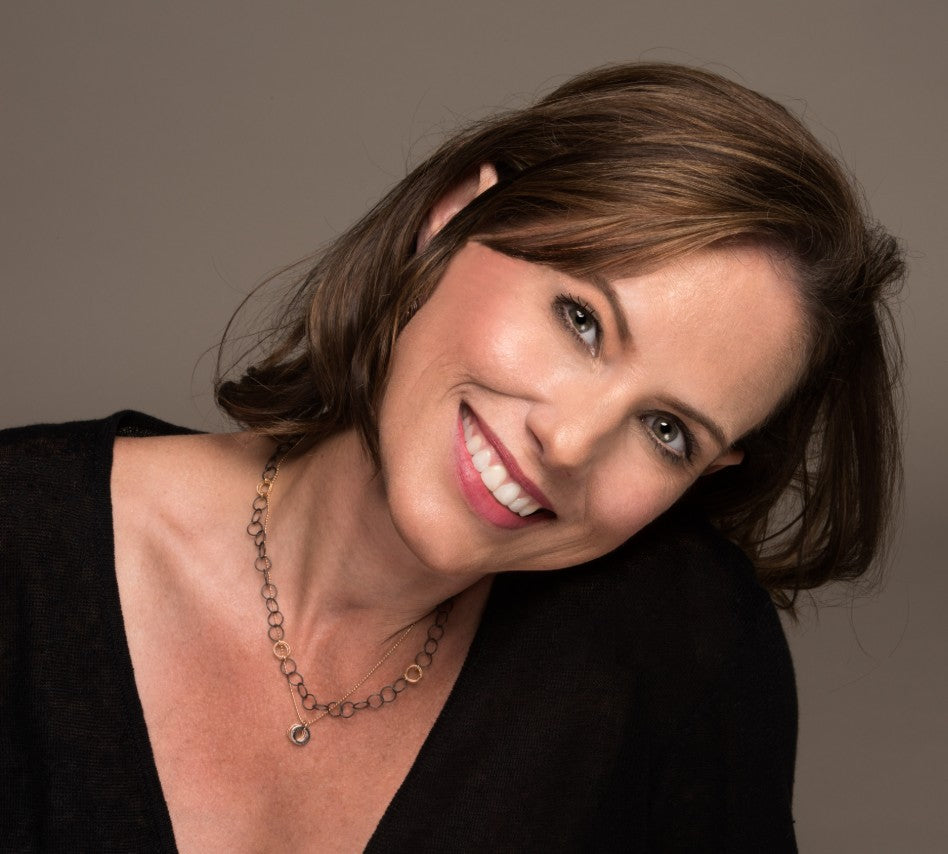 Today I'd like to take a moment to introduce you to an independent retailer who also happens to be one of my amazing customers. Her store was my first wholesale account and after almost 10 years, she remains my largest client.
In an effort to better understand how a lifestyle store in a small town in Missouri manages to sell over 1600 pieces of my jewelry in the last 4 years, I decided chat with the owner, Liz Tucker, to get her take on the success we've had.
Liz, can you describe your average customer and what they are looking for when they come to your store? Our customers are anything but average! We are located in a college town, so the population tends to be educated, curious, transient & extremely supportive of small, local businesses. The majority of customers aren't sure what they're looking for when they come in the shop, but they do know that they'll find something unique & well crafted.
 What do you think attracts your customers to my jewelry line? Your line is so wearable but it still feels incredibly special! It's a line that customers can see themselves wearing...as well as their sisters, mothers, daughters, friends...it's universally pretty.
How do you display my work, especially long necklaces? We take great care to display jewelry in an orderly & interesting way. We group collections together within a collection, so that customers can see how several pieces could be worn together. Long necklaces are best on a neck form or mannequin, layered with shorter necklaces.
How did you train your associates to sell the line? All of our associates are required to learn artist information (where they're from, what inspires them, interesting facts about the artist) as well as product information (materials used, care, repair policy.) We also encourage our associates to play around with the line & experiment with layering the pieces.
What type of advertising/promotion/social media do you do with the line and what measurable results do you see from your efforts? We post on all of our social media outlets daily and post to IG stories several times a day. It's important to tag the artist when possible & show customers how pieces of jewelry in the line can be worn. We also send out monthly emails & have some pieces on our website. We get the most response from IG stories & also from FB events. It's most important to be consistent with posting!
What else affects the sale of the line, i.e. location in the store, associates wearing the work, etc.? We dedicate an entire jewelry case to Tracy's work (the only artist to have her own case!) and encourage our associates to wear jewelry that is for sale while they are working on the sales floor. There is nothing quite like seeing a piece of jewelry on an actual person! Selling Tracy's work isn't difficult because we all love wearing it too. It's a line that our customers have started collecting. Very few of our customers own just one piece of Tracy's work...most of them own three or more pieces.
Is there anything else you would like to add? Tracy has been incredible to work with over the years. She is thoughtful, organized, timely & forward thinking. It has been our sincere pleasure to be so successful with her work for so many years.
In wrapping up, I want to make sure you all know I am available to help during good times and bad. I can offer advice on any area you are struggling with or help you build on your success. I truly want to see each of my stores succeed with the line and nothing would make me any happier than to see the line become as successful for you as it is for Liz.
Tracy Arrington